What We Do
A broad overview of our services
Web, Software & App Development
Leverage technology. Manage customer relationships effectively with CRM systems. Streamline your business' processes efficiently with ERP systems. Have a website developed and expand your brand identity to a global market. Develop custom software for your employees. Automate redundant tasks and reduce the cost of human resources.
Internet Marketing
Leverage the internet as a sales funnel and market your business online. Increase your outreach to a global economy. Legacy Groups offers a full-suite of strategic and promotional services in email marketing, search engine marketing (SEM) and optimization (SEO), social media marketing and many types of display advertising.
IT Portfolio Management
Join our professional network and let us scan and curate opportunities for cost reductions. Leverage our expertise to manage, audit and budget your IT projects, investments, services and infrastructure. Co-ordinate with us by revising your personal task-list and prioritizing what's important for your business. Our timelines are flexible and you are the project's primary stakeholder.
Payment Processing Solutions
Financial services for your business. Take advantage of credit and debit processing solutions for your store or website with the lowest rates in the industry, guaranteed!
Web Hosting
Hosting is what makes your website visible on the web. We offer fast, secure and reliable hosting that grows with your business – from a basic blog to a high-powered website. Are you a designer? A developer? We've got you covered too.
Asset Protection
An organization's most valuable asset is the personal and sensitive information of its stakeholders. Prevent loss or theft of important data assets.
Leverage technology and achieve your sales potential. EXPAND your business to a global market.
Our Design Process
Your project from conceptualization to implementation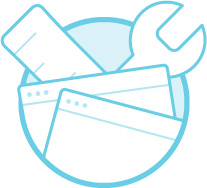 1. Initial Consultation
During the initial consultation, our team will listen to your existing problem space and understand both the short-term and long-term vision and goals that you've laid out for your business.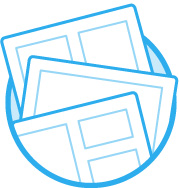 2. Strategize
Following the initial consultation we will retreat for our due-diligence, do the market research, understand your problem space from a technical standpoint, build your case and design a custom solution tailored to meet the short-term and long-term goals discussed in the initial consultation.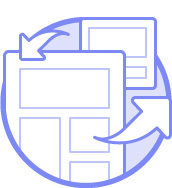 3. Scope Refinement
With a strategy in place, we can now define and communicate your problem with an Engineering Design Specification (EDS), an initial task-list, a work breakdown structure and a project timeline outlining our duties, deliverables and deadlines. 4. Client Revision
The project scope and the details of our strategy are then revised with you prior to implementation. The Engineering Design Specification (EDS) and task-list are meant to facilitate this process seamlessly. This stage will also require your input on the deliverable priorities within the task-list. As our client, your satisfaction with the project is our number one concern. After some back-and-forth our team will refine the strategy and iterate this process until you've approved and signed off on the EDS and initial task-list.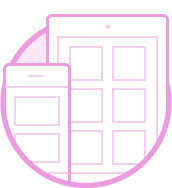 5. Service Provisioning
With our goals, tasks, and your approval established we can begin the project life-cycle, curate essential resources and begin implementing technical solutions. We ensure that day-to-day tasks are proctored and updated while maintaining full operational transparency.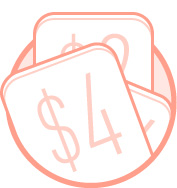 6. Continuous Management
Our work with you is on-going; we will continuously monitor and evaluate performance indicators throughout the project's life-cycle. Regular follow-ups are scheduled as needed and both the strategy and scope are refined, revised and consequently re-approved by you and your stakeholders to ensure project success.
Look no further. Join our professional network today.